About me
"
Header photo: Michaela Zabel – Yellowfox.
Jag heter Maria Broström och jag bor i ett litet samhälle som heter Skillingaryd. Eftersom ingen utanför kommunen vet var Skillingaryd ligger kan jag informera er om att det ligger i Småland – ganska precis mittemellan Jönköping och Värnamo. Låt er inte skrämmas dock! Jag reser varsomhelst för bröllop. 🙂
Här i Skillingaryd bor jag med min man och våra två barn. Och även fast jag är småstadsbo nu, så har jag inte alltid varit det. Nej, Göteborg – born and raised! Därifrån kan vi ju då förstå att jag har en fantastisk humor, eller vad människor utan humor kallar "dålig humor". Men det är ju deras förlust. Kul har jag genom livet och i mitt jobb – boka mig så kommer ni förstå. 😉
Jag har alltid varit något av en vild själ, letandes efter, ja, allt. Ofta utan att hitta det, eftersom jag faktiskt sällan vetat vad jag letat efter. Men så plötsligt, utan att leta, hittade jag en vän. I vuxen ålder. Frida. Frida var (och är) bröllopsfotograf och älskar att skapa. Jag med! Jag har alltid älskat att skapa, mest i skrift och musik, men också genom fotografering. Jag har dock gått på lögnen om att det inte är ett "riktigt jobb" och att man inte kan leva på sin hobby, så jag har alltid låtit fotandet förbli just en hobby.
Men så i juli 2016 gifte jag mig med mitt livs kärlek, som också är min bästa vän, och som vår bröllopsfotograf anlitade vi en av världens absolut bästa – Jonas Peterson. Frida var en av mina tärnor och efter bröllopet fick hon en nytändning efter att ha fått se Jonas jobba på nära håll. Hon ville satsa mer på fotandet och hon ville göra det med mig.
Vi hade pratat om det ett tag, att jag skulle börja med bröllopsfilm, men mest på skoj. Nu blev det på riktigt. Jag köpte min utrustning – nästan allt i ett svep – och 1,5 månad efter mitt eget bröllop gjorde vi vårt första bröllop tillsammans, Frida och jag. Hon som fotograf och jag som filmare. Och nu letar jag inte längre. Nu är jag hemma.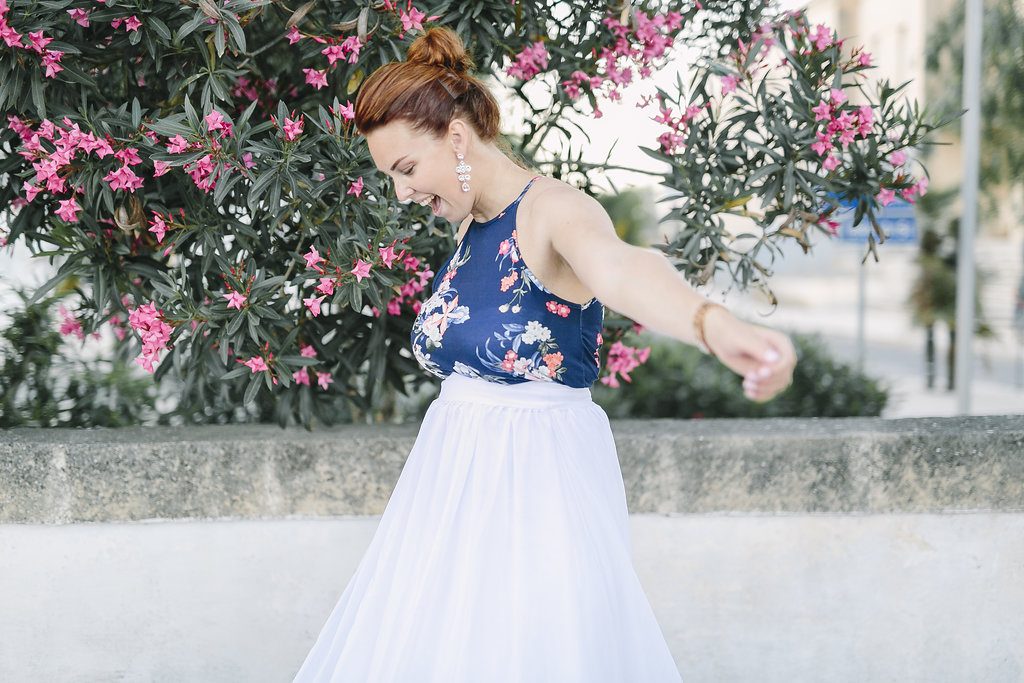 My name is Maria Broström and I live in a small village in south of Sweden, called Skillingaryd, with my husband and our two children. I really, really like to have fun and I find the fun and laughter in almost everything. Since I'm from Gothenburg on Swedens west coast I love what people without humor called "bad jokes". But I know their the best jokes. Book me and you'll find out. 😉
I have always been a wild soul, searching for, well, everything. Often without finding it, since I haven't really known what I've been searching for. But then, without searching, I found a friend, Frida, at grown age. A friend who was a wedding photographer and who loved to create. As did I! I have always loved to create, mostly in writing and singing, but also in taking pictures. But I never thought I could make a living of such a fun and life fullfilling thing, so I have always kept it on a hobby level.
Then in July 2016 I got married to the love of my life, who is also my best friend, and as our wedding photographer we were lucky to have the one and only – Jonas Peterson. Frida was my bridesmaid and after the wedding she found new inspiration and motivation by seeing Jonas doing his thing. She wanted to commit herself to her photographing and she wanted to do it with me.
The thing we had been talking about for a while, mostly like a fun thing, became real. I bought my equipment – all at once – and 1,5 month after my own wedding we shot a wedding together, Frida and I. She as a photographer and I as a film maker. And I'm searching no more. I'm home.