About weddings
"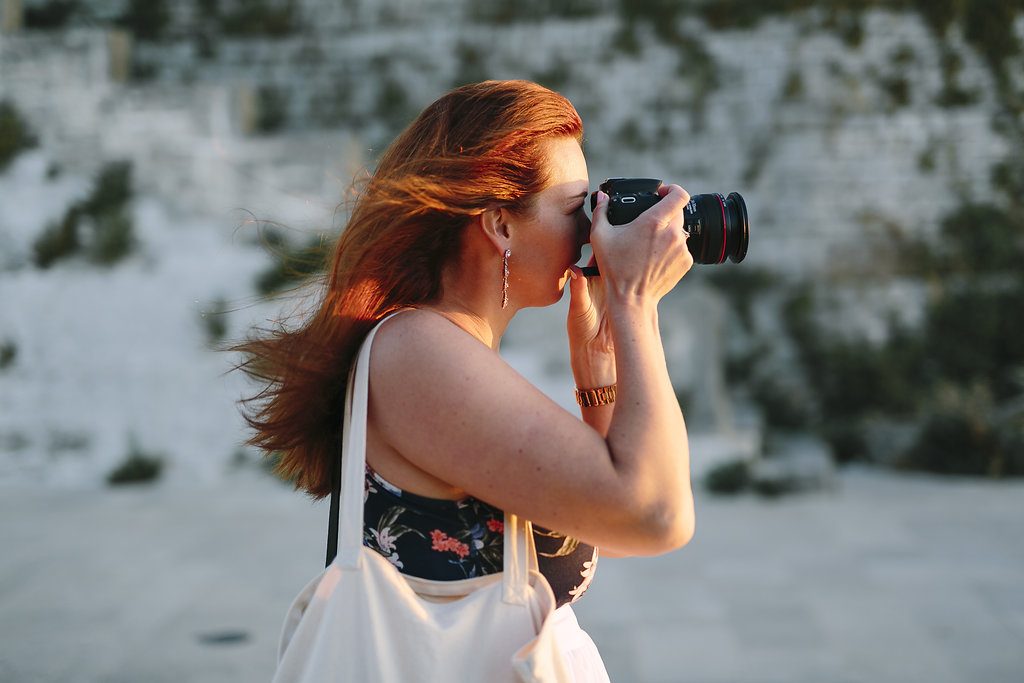 Ett bröllop. Ert bröllop. Dagen ni drömt om sedan barnsben, eller kanske bara sedan förra året. Oavsett hur era bröllopsdrömmar sett ut genom åren – stort eller litet, traditionellt eller modernt, religiöst eller inte, om ni är hetero, homo, bi eller trans – jag är helt säker på att ni kommer vilja ha många minnen bevarade från en av era livs lyckligaste dagar.
Bröllopsfotografi har funnits där så länge vi kan minnas. Bröllopsfilm är en nyare grej. Jag säger kanske inte att ni borde skita i bröllopsfoton – jag säger mest: överväg båda. Det är ju något alldeles speciellt med foton, hur de kan fånga ögonblick av kärlek, glädje, lycka, tårar på en pappas kind, en mamma mitt i ett skratt. En first look. Men en film gör saker och ting mer komplett.
En bröllopsfilm kopplar samman alla lösa trådar och tar er genom hela dagen, med de skakande fingrarna, de gråtiga leendena, en smekning på en nervös rygg, ett kärlekspar som gråter hejdlöst när de får se varandra iklädda sina bröllopskläder för första gången, konfetti som flyger, såpbubblor på vift, folk som skrattar, fötter som dansar, älskande människor som håller hand. En solnedgång. En kyss. Och mer.
Jag skulle bli så glad om jag fick filma just ert bröllop. Jag är en rätt enkel och avslappnad person som pratar och skrattar mycket å ena sidan och kan vara totalt osynlig när det behövs å andra sidan. Jag ser saker som ni kanske inte ser och jag fångar dem innan de försvinner för alltid.
Er glädje och bekvämlighet är det allra viktigaste för mig, för när ni är avslappnade kan ni göra det som är allra viktigast för er – att älska och att älskas, genom hela dagen, kvällen och natten. (Och, så klart, genom hela livet. Men det får ni dokumentera själva. 😉 )
Att fånga varje centimeter av er kärlek under er bröllopsdag och se till att ni aldrig glömmer hur den såg ut, så länge ni lever
– det är mitt uppdrag.
Mitt mål är aldrig att göra en Hollywood-film. Hollywood är inte på riktigt. Men det är ni. Så mitt mål är att filma och ge tillbaka er bröllopsdag till er precis som den var, med lite extra glans, detaljer och musik. The real deal, liksom. Er historia. Er kärlek.
Om jag får äran att filma hela er bröllopsdag kommer ni få en längre film på minst 45-60 minuter (oftast ganska mycket längre än så) som summerar er dag. Filmen innehåller, förutom rörlig bild, även autentiskt ljud från ert bröllop – kanske från vigseln, kanske något tal, kanske några kärleksord från er själva – samt noga utvald musik, som ger en extra dimension till er bröllopsfilm. Utöver den längre filmen får ni även en kortare film, en sk. trailer eller highlightfilm, på ca 3-7 minuter – fullt redigerad, med snygga klippningar och härlig musik. En film som lämpar sig för tex att dela med era vänner på sociala medier, om ni önskar. Jag filmar förstås även alla tal och klipper ihop dem till en lång film och är det något särskilt ni önskar så är det bara att säga till, så löser vi det.
Jag föredrar att filma hela dagar, från förberedelser, genom porträtt och vigsel och en bit in på festen (ca 12-16 timmar), men mina paket finns från tre timmar (kan bokas tidigast två månader före bröllopsdatumet). Mina priser startar på 17.000:- och då tillkommer endast reseersättning samt, vid behov, boendekostnad.
Letar ni efter hela paketet – foto och film? Det går självklart också att lösa, då jag även är fotograf och i så fall kan ta in min assistent Matilda på film.
Vill ni veta mer? Vill ni boka? Kontakta mig omedelbums, så lär vi känna varandra. 🙂
Kram, Maria.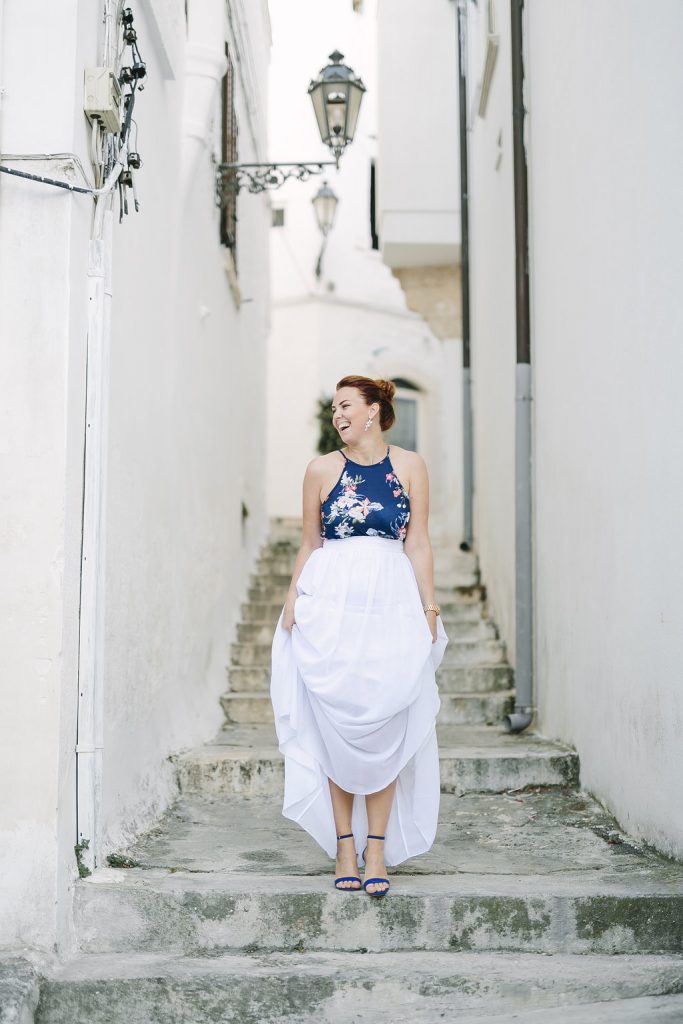 A wedding. Your wedding. The day you have been dreaming about since childhood, or maybe only since last year. No matter how your wedding dreams have been like through the years, no matter if big or small, traditional or more modern, religious or not, if you are hetero, homo, bi or trans – I really, really think you will want to have many memories from one of the absolute happiest days of your life.
Wedding photography has been here for as long as we can remember. Wedding films are a newer thing. I'm not telling you to get rid of wedding photography – I'm telling you to consider both. There is something special about pictures, that captures less than a second of love, happiness, joy, a tear falling down a fathers cheek, a mother in the middle of a laugh. A first look. But a film makes it complete.
A film connects the dots, takes you through the whole day, with the shaking, the smiling, the caress of a nervous back, the unstoppable crying of two people in love seeing each other in their wedding clothes for the first time, confetti flying, people laughing, feet dancing, loving people holiding hands. A sunset. A kiss. And more.
I would love nothing more than to film your wedding. I am a comfortable person who is talking and joking a lot on one hand and can be invisible and not be noticed on the other. I see the things that, maybe, you don't and I catch them before they're gone forever.
You being happy and relaxed is the most important thing for me, because then you can do the thing that is the most important thing for you – to love and be loved, during the whole day, evening and night. (And, of course, for the rest of your life, but that is for you to document. 😉 )
To capture every inch of love during your wedding day and make sure you will never forget what the happiest day of your life was like
– that is my mission.
My goal is never to make a Hollywood movie. Hollywood isn't real. But you are. So my goal is to give your wedding day back to you as it was, with just a little bit sparkle, details and extra music. The real deal. Your story. Your love.
If you give me the honor of filming your whole wedding day, you will receive a film, approximately 30-35 minutes long (often much longer), that summarizes what has been covered. This film contains, except for moving pictures, authentic sound and music that will put another dimension and feeling into your film. I will also make a trailer, with the highlights from your wedding day, approximately 3-7 minutes long. All edited, accompanied by carefully chosen music. On top of that I will, of course, film all of the speeches and put them together in a long film for you to enjoy for the rest of your lives. If you have any other wishes for what you want covered – just ask and I'll make it happen.
I prefer to cover whole days – from when you're getting ready to the party (for 12-16 hours), but I will cover from three hours (available first two months before the set wedding date). My prices start at 17.000 SEK, excluding costs for traveling and, if necessary, costs for accommodation.
Searching for the whole package – photography and film? No problem! I'm a photographer too! If I take the photos I use my assistant Matilda as the videographer and then I take care of the editing afterwards.
You want to know more? You want to book me? Just contact me and we'll get to know each other. 🙂
Love, Maria.